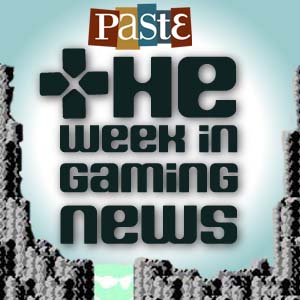 Our round-up of notable news from the world of gaming for the week of January 31st, 2011.
• Dark Souls, the follow-up to cripplingly difficult (and very good) Demon's Souls will be even more difficult.
• Oddworld: Abe's Odyssey is getting an HD Remake.
• A humorous parody of the Call of Duty franchise surfaced to promote upcoming over-the-top shooter Bulletstorm.
• DICE has cancelled two games to give its team more time to work on Battlefield 3.
• A new trailer for upcoming action-RPG from Square-Enix, Deus Ex: Human Revolution was released.
• Tales of Grace: F will finally see a release in North America.
• The Penny Arcade "Dickwolves" controversy reached a head, after an overflow of backlash, re-backlash, threats and the occasional well reasoned blog post prompted responses from Penny Arcade founders Gabe and Tycho. For those unaware of what a "dickwolf" even is, a helpful timeline can be found here.
And from Paste's own news coverage:
• We spoke to Team Bondi's Brendan McNamara about upcoming detective thriller L.A. Noire about the game's story, interrogation mechanic, combat and more.
• Kirk wrote an extensive feature/interview on Sucker Punch's upcoming New Orleans-inspired superhero game Infamous 2.
• A Dead Space movie adaptation may be in the works.
• A new Angry Birds game is due in March, bringing with it 45 new levels.
• The original Halo: Combat Evolved will celebrate its 10th anniversary in November with an HD remake.
Got news tips for Paste? Email news@pastemagazine.com.
Others Tagged With