This Week's New Album Releases (2/22/11)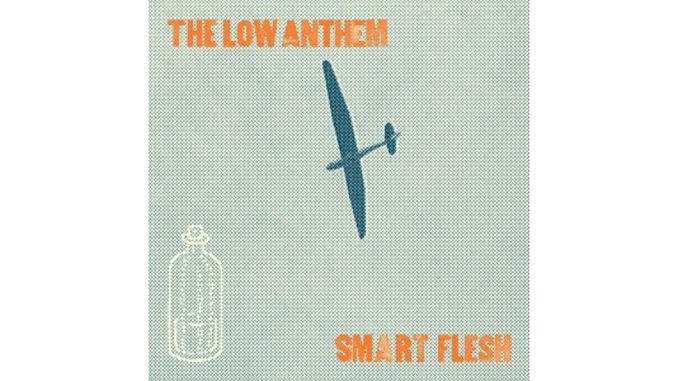 Each week, hundreds of albums get released. We chose 10 we think are worthy of your time, from Portland chamber-pop to a Platinum-selling British diva.
Adele – 21
"On 21, Adele sounds refreshed and poised to attack. There's no change in style—this is still the stuff of a sensual modern pop-noir landscape, heavy on retro textures and relationship drama. But she's sacrificed some of her debut's sparse moodiness, resulting in a more cohesive, immediate batch, littered with knock-outs. Working with an eclectic all-star production team (including Rick Rubin, Paul Epworth, and Ryan Tedder), Adele emerges with a well-manicured batch of songs that, while still showcasing her interest in layered musicality, shoot straight for the pop charts with each go-round—which is exactly where she should be aiming." Read Ryan Reed's review.
The Builders and the Butchers – Dead Reckoning
"Portland's The Builders and the Butchers work the Southern Gothic folk territory of The Handsome Family and The Louvin Brothers. Papa drinks, mama prays, and the devil roams the woods behind the cabin. What sets these songs slightly ahead of the last batch, however, is Sollee's newfound sense of compassion. Yes, the hellfires still burn, and the hearts are still black, and the end is ever nigh. But this time the songs are infused with a contemporary heartache that sounds far closer to 2011 than to the 1931 Depression-era vibe the band typically evokes." Read Andy Whitman's review.
Danielson – Best of Gloucester County
After five years, Daniel Smith returns with a new album that straddles the (rarely crossed) border between oddball indie pop and evangelical neo-gospel. It's also a tribute to Smith's South Jersey hometown, where Patti Smith spent her teenage years before moving to New York City." Read Andrew Leahey's interview with Danielson.
G. Love – Fixin To Die
"Almost a year ago after an Avett Brothers show in Boston, Paste's Jay Sweet had the pleasure of introducing Garret Dutton (aka G. Love) to the Avett Brothers and then stood by like a proverbial third wheel while they hit it off. Being a lucky fly on the wall, we learned how much the Avetts were inspired by G. Love's early career with his ability to re-imagine classic "back porch" blues in a modern style, which helped the Avett's believe they, too, could stay true to their musical heritage. So it came as little surprise when G. love—who had been looking for potential producing partners for his new album—asked the North Carolina-based brothers to join him at Echo Mountain Recording Studio, a beautiful converted church, in Asheville." Read Jay Sweet's story on G. Love.
Gil Scott-Heron & Jamie xx – We're New Here
We're New Here_ features the 13 tracks off of Scott-Heron's 2010 release, I'm New Here remixed by Jamie xx of The xx. The album is available for streaming now but only via Smartphone and only in range of one of the transmitters scattered throughout the globe.
Loch Lomond – Little Me Will Start a Storm
My iTunes tells me that I've listened to Loch Lomond's "Field Report" 23 times since the Portland sextet released their five-song collection of chamber pop tunes in 2009. The band is back with its first full-length and will be touring the West Coast leading up to a handful of SXSW performances in Austin, Texas. Read Rachael Maddux' short feature on the band.
The Low Anthem – Smart Flesh
"The Rhode Islanders' new album is far more cohesive than Charlie Darwin, one that's full of echoes, hushed vocals and stripped-down beauty. There are enough abandoned graveyards, bouts with alcoholism and visits from the Grim Reaper here to make a David Lynch movie seem sunny, but it never feels overwrought. Smart Flesh is subtle, but if you listen closely enough, you'll find yourself immersed in its drama." Read Bonnie Stiernberg's review.
Sean Rowe – Magic
When Tom Waits' label Anti- starts talking about a new singer/songwriter with a whiskey-soaked voice from Upstate New York who'll go out into the woods "for a month at a time with nothing but a knife and the clothes on his back," we'll take notice. Every time. Download Sean Rowe's "Jonathan."
Toro y Moi – Underneath the Pine
"This is not the bedroom-project we heard last year. Underneath The Pine has Chaz Bundick coming together like an externalized band. "Got Blinded" and "How I Know" has Bundick sighing in the same romanticist chirp as Stuart Murdoch, the garbled funk of "New Beat" and "Still Sound" naturally advances his chillwave designation, and occasionally, like on "Good Hold," he resigns to a frigid piano for a simple, stormy love-ballad. Airy indie pop was not the obvious choice for Toro y Moi, but Bundick pulls it off with a confounding amount of grace." Read Luke Winkie's review.
Trent Dabbs – Southerner
Dabbs grew up in a Mississippi, a culture fond of literature and religion, and then moved to Nashville where he was swamped with country music. The influence of both those places clearly emerge on his sixth full-length record. For Southerner, Dabbs "wanted to peel back the layers…and portray ten separate stories that have been woven into [his] southern life." Watch the video premiere for 'Follow Suit' or download an mp3 of the song.