David Lynch Relaunches Website as Digital Music Store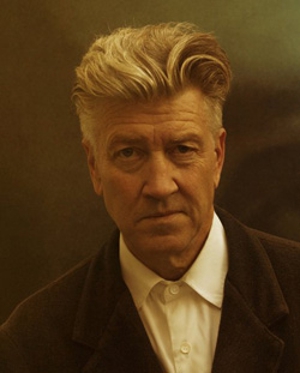 Twin Peaks creator and surrealist-film director David Lynch has decided to relaunch his website as a digital music store and "sensory experience," according to The New York Times. DavidLynch.com will now feature new musical projects from the director of Mulholland Drive as well as some older songs including unreleased music from Lynch's previous television and film work.
A previous incarnation of the website was exactly what any Lynch fan would want: a glimpse into the director's puzzle box of a mind. The site featured subscriber-only content like original music and the animated series Dumbland. Visitors could also purchase odd merchandise like coffee and ringtones. Mr. Lynch even used his website to fulfill his life-long dream of becoming a meteorologist, delivering Los Angeles weather reports via webcam.
Now, the relaunch of the site will play host to Lynch's other dream of being a musician. "This thing of the Web is so magical — the way it works — we just hit a few buttons and we feel we're with the world," he told The New York Times, adding that the new site is designed to be " a secret room filled with music."
This isn't the first time Lynch has expressed such a devoted interest in music. He has co-written several songs for his films including "In Heaven" from his directorial debut Eraserhead and "Mysteries of Love" from Blue Velvet, and his song "Falling" — which served as the Twin Peaks theme song — even won a Grammy.
Got news tips for Paste? Email news@pastemagazine.com.
Others Tagged With