Emmylou Harris Announces New Album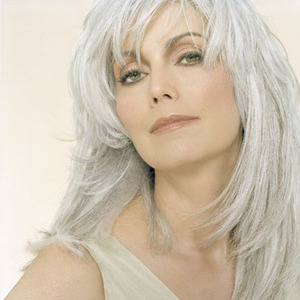 Folk legend Emmylou Harris does not seem to have any plans to slow down in the near future. The legendary songwriter has recently announced that she will release Hard Bargain in late April. At age 63, this album will stand as her 21st studio record to date.
Harris's follow-up to 2008's All I Intended to Be will include 13 songs—11 originals and two covers. Producer Jay Joyce (Cage the Elephant, Patty Griffin) worked with Harris on Hard Bargain in both overseeing the record as well as accompanying the 12-time Grammy winner as a supporting musician. "We did the whole record in about a month, which is quite unusual for me. But I had all the material beforehand. I'd written 11 of the 13 songs and I really wanted to include two more by other writers," Harris says. "One of the covers is Ron Sexsmith's 'Hard Bargain,' which I absolutely love. The other is by Jay Joyce, called 'Cross Yourself.'"
Hard Bargain will be released on April 26 via Nonesuch Records. In addition, Harris will likely perform many of these songs at some of her upcoming tour dates, including a lone SXSW performance at Antone's on March 17. See below for her tracklist and full list of tour dates.
Hard Bargain tracklist:
1. The Road
2. Home Sweet Home
3. My Name Is Emmett Till
4. Goodnight Old World
5. New Orleans
6. Big Black Dog
7. Lonely Girl
8. Hard Bargain
9. Six White Cadillacs
10. The Ship on His Arm
11. Darlin' Kate
12. Nobody
13. Cross Yourself
Dates:
March
4 – Birmingham, Ala. @ BJCC Concert Hall
5 – Hunstville, Ala. @ Von Braun Center Concert Hall
12 – Toronto, Ontario @ Fairmont Royal York Concert Hall
14 – Lexington, Ky. @ Lexington Opera Hall
17 – Austin, Texas @ SXSW at Antone's
April
9 – Chicago, Ill. @ Maurer Concert Hall
30 – Oslo, Norway @ Sentrum Scene
May
1 – Bgergen, Norway @ Bergenfest
12 – New York, N.Y. @ The Town Hall
13 – New York, N.Y. @ The Town Hall
Got news tips for Paste? Email news@pastemagazine.com.
Others Tagged With