Guillermo del Toro's Lovecraft Adaptation Will Not See Light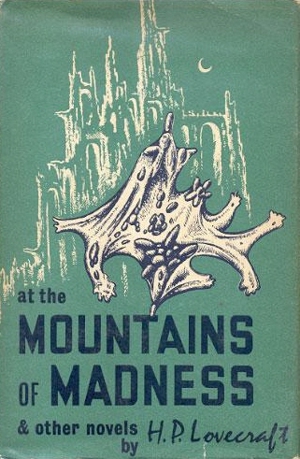 Guillermo del Toro's big budget Hollywood adaptation of H.P. Lovecraft's At the Mountains of Madness has been officially cancelled. The reason? The New Yorker reports, according to del Toro, "'Madness' has gone dark. The 'R' did us in."
The adaptation of Lovecraft's novel was set to be a big budget ($150 million) film with Tom Cruise attached to star and James Cameron to executive produce and consult on 3D. The story tells the tale of an Antarctic expedition's encounter with monstrous mythological creatures. Del Toro took the same route Gore Verbinski recently did with the BioShock movie adaptation and clung to an "R" rating.
"I have to believe that with 3D, Tom Cruise, Jim Cameron, the scope of Lovecraft's novel that is one his best regarded and most widely known works, I would venture that it could absolutely have been done," del Toro told Deadline. "I think the R should be worn like a badge of merit in promoting the movie. To say this is not a gory movie, not a movie full of profanity or violence, but it's a really intense movie."
With Madness no longer happening, del Toro is set to now direct Pacific Rim, a monster movie of sorts for Legendary. Del Toro says he will definitely return to Madness if he can, noting that Cruise has been supportive and "interested and that happy where we were creatively. So we have good legs to travel on, if the time and the opportunity present itself. But we're going to fight for that to happen."
With the monsters from del Toro's Pan's Labyrinth still haunting our dreams, its hard to imagine what he could have done with $150 million and Lovecraft for inspiration.
Got news tips for Paste? Email news@pastemagazine.com.
Others Tagged With