Judge Orders Steve Jobs to Answer iTunes Questions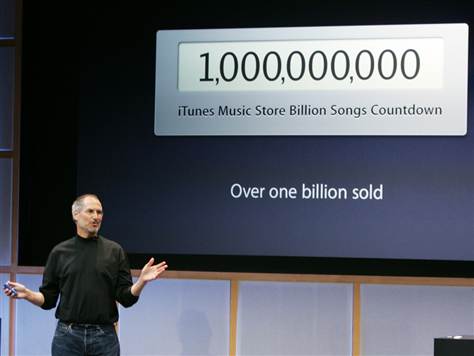 Reuters reports that a federal magistrate has ordered Apple CEO Steve Jobs to answer questions pertaining to an antitrust lawsuit related to iTunes.
U.S. Magistrate Judge Howard Lloyd of San Jose, Calif., ruled the plaintiffs' lawyers may question Jobs for a total of two hours.
The class-action lawsuit brought by a group of consumers alleges Apple has created a "music-downloading monopoly" with the iTunes store and iPods. The main focus in the suit is a piece of software called Fairplay, which restricted all music—except for files bought on iTunes store—from being played on iPods.
One competitor, RealNetworks Inc., developed technology in 2004 that allowed customers to play music downloaded from its RealNetworks site on iPods. Shortly thereafter, Apple released an iTunes upgrade that precluded the RealNetworks technology from functioning, again eliminating the ability to play music obtained from a RealNetworks site on iPods, the complaint alleges.
Judge Lloyd wrote in his ruling, "The court finds that Jobs has unique, non-repetitive, first hand knowledge about Apple's software updates in October 2004 that rendered the RealNetworks's digital music files once again inoperable with iPods."
Apple can appeal the ruling, but Professor David Levine at University of California Hastings College of the Law said Apple would probably have "to make a case that the magistrate 'made a big mistake.'"
Amidst all the legal battles related to Jobs' company (including a suit Apple's filed Monday against Amazon.com Inc, claming to the retailer improperly used its APP STORE trademark), Jobs' health and location are also under scrutiny.
Lloyd said the interrogation of Jobs will be limited to details regarding the RealNetworks relationship in 2004. Apple wanted to the deposition dismissed entirely, while the plaintiffs sought a broader range of questions.
"By limiting the scope of the deposition, the judge is trying to avoid using this as some sort of tool for embarrassment or annoyance," Levine said.
If a district court upholds the ruling, neither side will have an easy time with further appeals, said Levine.
A spokeswoman for Apple declined to comment, and "the plaintiffs' attorneys did not respond to requests for comments," according to Reuters.
Got news tips for Paste? Email news@pastemagazine.com.
Others Tagged With