Matthew Weiner Wants Creative Security for Mad Men, Not Money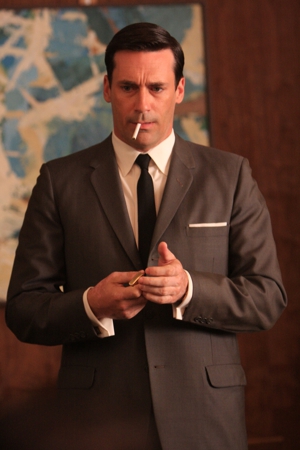 As a follow-up to yesterday's news regarding the contractual struggles between AMC and Mad Men creator, Matthew Weiner has shed some light on what the problem is exactly.
Weiner spoke with the show's fan site, Basket of Kisses, saying there were creative and budget issues that he did not feel were up for negotiation.
AMC wants to cut two cast members from the series, shorten the running time of the show for more advertisements and to allow for more product placement within the episodes.
"First of all, the number that's been published is not true," Weiner said. "Second of all, I offered to have less money, to save the cast, and to leave the show in the running time that it's supposed to be. The harder that I've fought for the show, the more money that they've offered me."
Weiner has supposedly been offered $30 million to stay onboard. He has stated that he hopes to be able to settle the negotiations, as he does not want to leave the show. AMC has expressed similar sentiments.
"There's been a lot of speculation and misinformation in the press about what is going on," he said. "I want the fans to know directly from me that I had nothing to do with this delay and it is not about money. I am fighting for the cast and for the show. And I appreciate the kindness and concern of the fans."
Got news tips for Paste? Email news@pastemagazine.com.
Others Tagged With