Musicians Commemorate Alex Chilton's Death With Big Star Tribute Show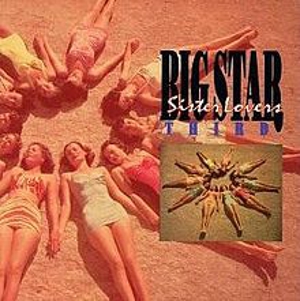 On March 26, several musicians will come together to pay tribute to Alex Chilton of Big Star roughly one year after his death. Among the artists performing Third/Sister Lovers will be Michael Stipe, Mike Mills, Teenage Fanclub's Norman Blake, Big Star's Jody Stephens, Yo La Tengo's Ira Kaplan, db's Chris Stamey and others. The show, which will take place at Baruch College's Mason Hall, will follow up a performance of the record last December in Carrboro, N.C.
"There's something about this record that connects with my generation, and apparently many generations," Stamey said of Sister Lovers in a statement. "We have been trying to create a concert piece that can have a life in years to come, trying to keep the spirit of the music and make it come across with the right emotions live."
The show will benefit the Corona Youth Music Project, Queens, N.Y., KidZNotes, the El Sistema program in Durham, N.C. and the New Orleans Musicians Clinic.
Third/Sister Lovers all-star collective lineup:
1. 'Kizza Me' by Matt McMichaels (Mayflies USA)
2. 'O Dana' by Ira Kaplan (Yo La Tengo)
3. 'For You' by Jody Stephens (Big Star)
4. 'Nighttime' by Norman Blake (Teenage Fanclub)
5. 'Jesus Christ' by Mike Mills (R.E.M.)
6. 'Take Care' by Ira Kaplan (Yo La Tengo)
7. 'Big Black Car' by Matthew Sweet
8. 'Stroke It, Noel' by Norman Blake (Teenage Fanclub)
9. 'Blue Moon' by Jody Stephens (Big Star)
10. "Femme Fatale" (Singer not confirmed)
11. 'Downs' (Various)
12. 'Dream Lover' by Tift Merritt
13. 'Holocaust' by Django Haskins (The Old Ceremony)
14. 'You Can't Have Me' by Tift Merritt
15. 'Kanga Roo' by Michael Stipe (R.E.M.)
16. 'Thank You, Friends' (Various)
Got news tips for Paste? Email news@pastemagazine.com.
Others Tagged With