Parts & Labor: Constant Future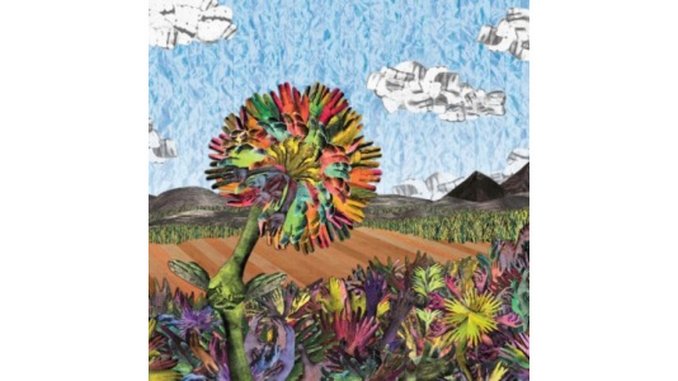 Brookyn's Parts & Labor have a special knack for melding experimental, trance-inducing noise rock with catchy and immediate pop hooks. These two concepts may seem completely at odds, and indeed with many bands they would be, but P&L make it work. In the midst of one of the band's churning rock songs, mostly based around frenetic drum fills, loping bass lines and histrionic, screeching keyboard melodies, wry and dulcet moments frequently pop up. Sometimes it's a simple keyboard doodle, but often it's one of Dan Friel's anthemic and commanding vocal hooks. Whatever the case, such instances serve to soften the aggressive blow of the band's pummeling aural assault.
On Parts & Labor's new album, Constant Future, the band has been pared down to a trio after the departure of guitarist Sarah Lipstate in 2009, but the sound is still enormous. The Krautrock on meth "Outnumbered" churns and twists its way into a rousing chorus, while "A Thousand Roads," fools you into thinking it's traditional guitar-based rock at its outset, before dissipating into pretty, twinkling verses alternating with powerfully distorted choruses. Songs hover around the three-minute mark, which again is an interesting twist on the music being created by this band. P&L could easily stretch these pounding riffs into seven-minute drones, much as the talented, closely-rooted, and likeminded Oneida does. In fact, the stuttering couplets of a track like the thickly layered "Bright White" practically beg for more time to create rock 'n' roll reverie. Instead, the band employs its weird electronic bleeps and dissonant rhythmic patterns in short bursts, hitting all the marks, serving up a singalong vocal line, and subsiding before a song can outstay its welcome. Constant Future is a solid effort from a talented and original band making unique rock 'n' roll quite unlike anything else out there at the moment.
Others Tagged With