Southeast Engine: Canary
[Misra]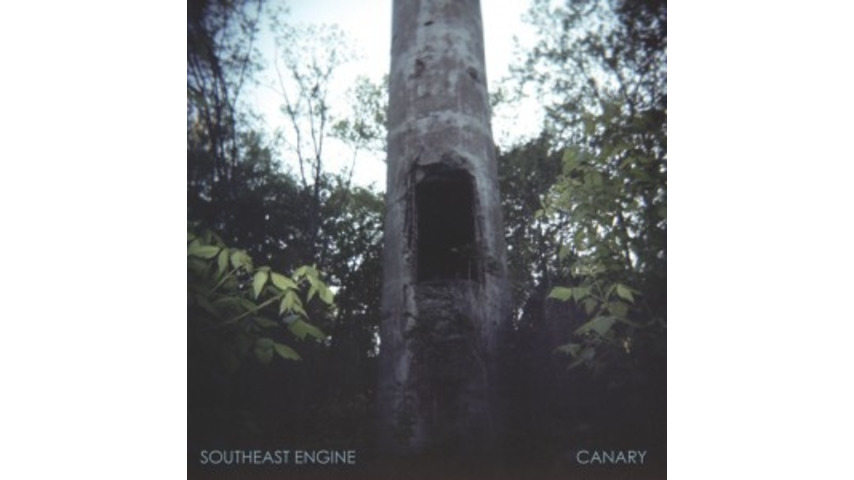 Ohio band writes a fanfare for the common man
It may not seem like it at first, but Southeast Engine's Canary is actually a concept album — and an ambitious one at that. Through 11 songs, the band follows a family in rural Ohio as they confront the devastations of the Great Depression, and songwriter Adam Remnant depicts their plight through dusty Americana rock and evocative lyrics full of natural imagery. For many reasons, this sort of thematic undertaking can be especially difficult to do without merely playing dress-up or singing to your framed history degree on the wall.
To their considerable credit, however, Southeast Engine never come across as academic and aren't concerned with what Greil Marcus called the "old weird America," at least not the way artists like Josh T. Pearson and David Eugene Edwards are. In fact, Remnant is much more interested in the old mundane America — specifically, the widespread circumstances that defined individual experience at one place and at one time. The nameless family that inhabits these songs could be anybody; rather than anonymous, they're relatable and sympathetic. The hardships recounted in these songs weren't unique, but shared by so many in the country, then as now.
Where the lyrical details are pointedly broad, the music is sepia-toned and specific, drawing from the foothills folk of southeastern Ohio. The band is based in Athens, not far from the West Virginia border, and they've obviously absorbed the musical traditions from that area. Instead of re-creating those old sounds, they translate them into ramshackle rock songs, kicking up a ruckus on "1933 (Great Depression)" and the celebratory "Summer and Her Ferris Wheel." Their emphatically percussive playing gives "Cold Front Blues" its sense of menace and worry, as if some vague threat looms just over the horizon, while "Adeline of the Appalachian Mountains" is a gentle pastoral ballad, punctuated with banjo and the band's rough harmonies.
That song in particular is a good showcase for Remnant's vocals, which have more of a foothills barb than a country twang. He sounds like he's been recorded to an old 45, which was then run over by a Model T. Shaky and scratchy, his voice conveys a jittery anxiety on the ominous "Red Lake Shore" and old-beyond-his-years regrets on "Mountain Child."
Especially when so many groups are mutating old-time American music into pedestrian pop, Southeast Engine distinguish themselves by gently updating these traditions for the 21st century, nodding to Harry Smith and The Band along the way. For all its careful historical detail and empathetic characterizations, Canary is decidedly topical: This historical setting becomes a means for a band of bookish young men to understand their own place and time.
Others Tagged With