The Wedding Present, Built to Spill, Vivian Girls Members Pay Tribute to The Smiths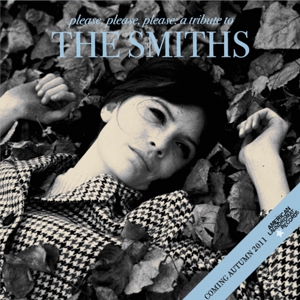 American Laundromat Records just announced plans to release Please, Please Please, a Smiths tribute record that stands as the latest in a long line of post-Smiths commemorative releases. The album, which will come out sometime in 2011, features newly recorded covers by artists including The Wedding Present, Greg Laswell, Doug Martsch (Built To Spill), William Fitzsimmons, Trespassers William, The Rest, The Leisure Society, Joy Zipper, Katy Goodman (La Sera, Vivian Girls), Tanya Donelly and more.
Please, Please Please: A Tribute To The Smiths will be released in three different bundles ranging from $13 (CD, promo pin) to $35 (CD, 7" vinyl, t-shirt, digital download, promo pin, album preview prior to release date). Pre-order the compilation at ALR-Music.com.
Confirmed Artists / Track Covering:
-Cinerama / "London"
-Class Actress / "Ask"
-Dala / "Last Night I Dreamt That Somebody Loved Me"
-Doug Martsch (Built To Spill) / "Reel Around the Fountain"
-Elk City / "I Know It's Over"
-Greg Laswell / "Half A Person"
-Joy Zipper / "What Difference Does It Make?"
-Katy Goodman (Vivian Girls, La Sera) / track to be announced
-Kitten / track to be announced
-Mike Viola / "How Soon Is Now?"
-Sara Lov / track to be announced
-Sixpence None the Richer / "I Won't Share You"
-Tanya Donelly w/Dylan in the Movies / "Shoplifters Of The World Unite"
-The Leisure Society / "That Joke Isn't Funny Anymore"
-The Rest / "Stop Me If You Think You've Heard This One Before"
-The Wedding Present / "Hand In Glove"
-Trespassers William / "There Is A Light That Never Goes Out"
-William Fitzsimmons / "Please Please Please Let Me Get What I Want"
-additional artists to be added
Got news tips for Paste? Email news@pastemagazine.com.
Others Tagged With