Bob Seger Says His Career's Nearly Over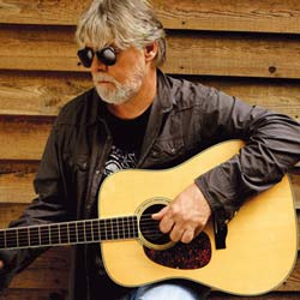 In a recent interview with Rolling Stone, Bob Seger shares details on touring, his next album and the end of his career.
Addressing his current tour, Seger says it's "pretty good," but he has too many songs to manage. He's also dealing with physical ailments, including a "real stiff neck and sore back." For time first time, he's sitting down when playing guitar, and his back hurts worse at the piano. "It's just age. I'm getting up there," he says.
But he's still having a good time overall.
Seger actually has his own plane, so after one of about three performances a week, he flies home to get better rest.
Addressing the new album, he says "it's half-done" and it has "brand new" songs. However, it may be a mix of old and new, depending on how the writing process goes. If "the song-writing gods smile on me, it will be all new," he says, but if they don't, he'll blend previous and fresh material.
Fans still can't purchase any older works from digital distribution sites like iTunes. That's the choice of his manager; Seger says, "I don't understand why nobody can download anything of ours. I don't understand it. It's a standoff between Capitol Records and my manager. I hope it gets smoothed over soon."
Regarding his career as a whole:
[My] career's winding down. What can I say? I can't do this much longer. My manager is 70. We've been together for 45 years now and we need to stop pretty soon and turn it over to the Kid Rocks and Eminems. I guess we're in the final stages here. When I got offstage the other night I said to my security guy, "That was surreal. I can't believe I just did a full-on rock show." It's just surreal.
Got news tips for Paste? Email news@pastemagazine.com.