Catching Up with Ray Davies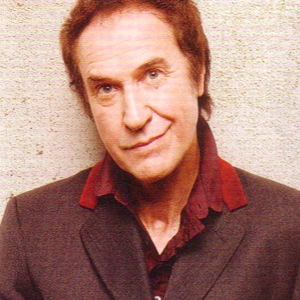 Until recently, British Invasion songwriting icon Ray Davies, 66, had limited most of his musical collaborations to his longtime band the Kinks. Beginning in 2009, Davies joined musical acquaintances in the studio to see what they would do with their own favorite of his numerous classics. He was surprised by some of the choices and very pleased with the results—now available on his new collection of duets, See My Friends (Decca). The richly textured album shows just how diverse Davies' acolytes are: from arena rockers Bruce Springsteen, Metallica, and Bon Jovi, to indie pioneers Black Francis, Spoon, and the late Alex Chilton. The 14 tracks delight the ears, with mash-ups from Mumford & Sons and Billy Corgan, and moving interpretations from Lucinda Williams and Jackson Browne.
Paste: I understand that See My Friends got started when you and Alex Chilton recorded at your Konk Studio in London—on July 4th, 2009, as it happens. Was that start date just by chance?
Ray Davies: It was just by chance. We'd met in New Orleans when I was staying down there. Alex lived there, and I'd never met him before. When I was recovering from being shot [in 2004], he used to come [over]. He let me borrow his guitar, and we just talked in general terms, and he said he'd once recorded a Kinks song – he didn't mention which one. And I said, "Next time you're in England, look me up." And he came and played in 2009, and he just phoned up, and I said, "You should come into the studio and have a look around," and it was very impromptu, very casual. He said he'd record "'Til the End of the Day," and I said, "Let's try." I played guitar and he sang. It was just the two of us in the studio. It was a really great experience with him.
Paste: I heard that you two also cut "Set Me Free."
Davies: We did. He got warmed up after "'Til the End of the Day," and he said, "There's another one I want to try," and we did "Set Me Free." He's got a great vocal sound. He's from Memphis originally or that part of the world, and I loved the way he interpreted the lyrics. I've got my accent and hearing it with another writer perform it, I was really thrilled. I love the character of people's vocals.
Paste: You've got quite the diversity of accents on this record, including Lucinda and her southern drawl.
Davies: Yeah, she's great. Lucinda was the second thing I did. We did it in a similar way to Alex, and what amazed me is that she picked a song ["Long Way From Home"] that was virtually unknown—other than really hard-core Kinks fans. Originally it was written for my brother, and she gave it her own interpretation. That's the thing about this record: There's some great interpreters. We had great fun, and afterwards I took her and her husband Tom to my favorite Indian restaurant and we all had a good night.
Paste: What's the name of your favorite Indian restaurant?
Davies: Indian Rasoi. It's two doors away from where I grew up [in North London], so I took Lucinda to my neighborhood.
Paste: She must have loved that.
Davies: Yeah, she's a great character, and she's a great writer in her own way. I think the secret was to make it fun, and listen to other people's ideas and their interpretations. They all said, "How do you want it?" and I said, "The way you would sing it." And that's the way Lucinda did it.
Of course, in addition to Lucinda, we've got two really great new girl artists on the record: Amy MacDonald, who's from Scotland, and young Paloma Faith. Paloma and I played at the Royal Variety Performance in front of the Prince of Wales last December at the Palladium. It was great. She's a good laugh. I'm sure she'd do really well in America.
And we've got Mumford and Sons, who have now broken America and doing very well over there. They wanted to do two tracks instead of one, "Days" and "This Time Tomorrow." We did an arrangement in the studio and I suggested we put the two together rather than do two tracks. It worked out really well, I think. Because they're a tight unit, they put it down in a very band-like performance.
Paste: You cut most of the tracks at your longtime studio?
Davies: Yeah, except the next ones I recorded with Bruce Springsteen and Jon Bon Jovi. I went to New York to do Jon and Bruce early last year. Went to New York, laid down some backing tracks, and I drove down to New Jersey to Bruce's place and did the vocals. Completely different, but another great experience.
Paste: How did you like his spread there in New Jersey – was it the American version of a country squire's estate?
Davies: Yeah, it's a bit country squire-like, although I can't imagine Bruce wearing a deer-stalker and those trousers that tuck into a pair of socks. I can't imagine him dressing like Sherlock Holmes.
Paste: It sounds like making the record was an adventure…
Davies: The good thing about it is that I knew everybody professionally, and now we've struck a bond. Particularly with Metallica, as well. I had to go to Oslo to get them.
Paste: I was in the audience when you performed "You Really Got Me" with Metallica at the Rock and Roll Hall of Fame 25th Anniversary concert [at Madison Square Garden in October '09] – my favorite moment of the night.
Davies: That was a load of fun. The band is great and they played really well. We did it [for the album] more-or-less live, the song was laid down with the whole band.
The thing with doing this record is that I re-evaluated all the songs on a different level because everybody knows the Kinks recordings and everyone had a favorite Kinks song, but it brought the songs to a new life as far as I was concerned. Jackson Browne, for example. I would never have considered Jackson to do "Waterloo Sunset," but his agent phoned up and said he really wants to be on the record and he insists on doing "Waterloo Sunset." So I said, "okay," wondering what he would do. He came in the studio very modestly with his little beaten up Gibson guitar. As soon as he started playing, I got my guitar and just followed him, and floated in and out of his vocals, and I think that's a really nice interpretation he does. And it gave the song a new lease on life. It detached the song from the Kinks record that everybody knows.
Paste: Is Konk studio still pretty much the way you describe it in your book X-Ray?
Davies: Yeah. I'm turning into the guy in the book. I think I'll end up like the lead character.
Paste: X-Ray would make an incredible film. Has anyone optioned it?
Davies: No. There are some people talking. They want to meet me about it. It would make quite a dark film.
Paste: But a great film! It's so contemporary – the way it jumps back and forth in time.
Davies: Well, my life's a bit that way. I'm moving around a lot, and sometimes I have to think twice about where I am and what year I'm in.
Paste: Some of my favorite covers of your work over the years have been by women. I always loved that Kirsty MacColl version of "Days."
Davies: Yeah, it was great. In fact, Kirsty would have been one of my choices to be on this record. But she died in tragic circumstances.
Paste: I know, and then with Alex dying suddenly last March. This is the last studio recording Alex ever did, I think.
Davies: I think it's pretty close, yeah. His vocal presence on the record is really fantastic. And he was dancing around while he was singing – just me on acoustic and him singing, but he was doing a little dance at the end. Good memories.
Paste: Do you think the duet of "Set Me Free" will ever come out?
Davies: I'd like to think so. There are rumors of doing a version 2 using a lot of different people. When I was with Bruce, I played him a song I was writing and he really liked it, and he said, "When you finish that, let me hear it." There might be See My Friends 2, but maybe doing some new stuff, too. I'm continually writing new songs, and that's the thing that I think has given me this longevity. I always want to write something new. It's just what I do—write songs.
Others Tagged With