LCD Soundsystem to Release DVD of Final Madison Square Garden Show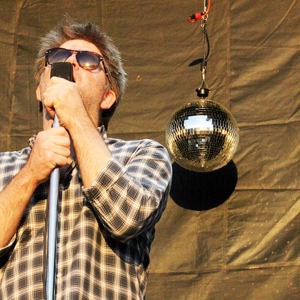 In a move that surprises no one, but still lets us breath a gigantic sigh of relief, James Murphy has announced that LCD Soundsystem will release a DVD of their final show, filmed April 2 at Madison Square Garden.
When asked by a fan on the band's Facebook page, Murphy confirmed that a high-quality DVD release was on its way. "We will!!!!!" Murphy responded. "We filmed it! much nicer than the stream!!! i need to mix the music and then they need to edit between all the cameras!"
While there are no additional details, it is nice to know the DVD is coming. Whether you were there or not, caught the stream or missed it, LCD's final farewell was an epic party worthy of watching again and again. We can't wait.
Got news tips for Paste? Email news@pastemagazine.com.