Nashville Radio Station Added to National Register of Historic Places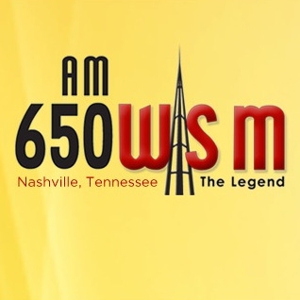 The legendary radio station 650AM WSM has been added to the National Register of Historic Places.
The 50,000-watt WSM radio tower and radio transmission complex qualified for the National Register in the Communications, Architecture, Music, Engineering and Military categories.
"WSM is extremely proud to be included in the National Register of Historic Places," said WSM Operations Manager and Program Director Joe Limardi. "Although WSM is best known for its 85-year association with Country music and as the radio home of the Grand Ole Opry, WSM was also an invaluable source of news and rural public service programming in its early days and even assisted our military's defense efforts during the Cold War era. Since 1932, the WSM tower has been one of the most recognized structures in Nashville, and we're thrilled that it is now recognized nationally as well."
The 808-foot WSM broadcast tower was first built in 1932 and enabled the station to broadcast to as many as 38 states and Canada as a federally-designated, AM clear channel station. The station's range contributed to the success of its Grand Ole Opry program. Today, the tower is the oldest and tallest Blaw-Knox Diamond Radio Tower in the world.
Got news tips for Paste? Email news@pastemagazine.com.