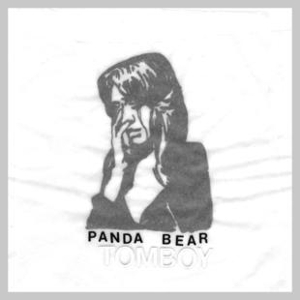 Over the past four years, few solo acts have been dissected and discussed as much as Panda Bear. After 2007's Person Pitch unexpectedly brought this Animal Collective side project into the spotlight, Panda Bear mastermind Noah Lennox has had his every musical move scrutinized as the world waited for his next avant-garde sampling masterpiece. After four years of very little solo activity, he returns with Tomboy — an effort that scales back on many of the infectious samples that made his third LP such an appealing record, instead inviting us into his own lush ambient-pop landscapes. While not as immediately accessible as its forerunner, Tomboy rewardingly unveils itself with each passing listen.
If you can get past the fact that this record isn't its predecessor, nor is it trying to recreate that style, then there's plenty to find enjoyable on Tomboy. The record opens with the surreal, reverb-laden "You Can Count On Me" — a track that introduces listeners into his abstract and intriguing sonic palette. Like the opener, Panda Bear never attempts to recreate the weird, yet gloriously sprawling magnum opuses found in the likes of "Bros" or "Good Girl/Carrots" this time around. In its place, he purposively cuts his songs short while layering each with a spacious haze that lurks over the entirety of the record.
Lennox makes it easy to get lost in his abstract sounds, as he does with the propelling grooves of "Slow Motion" or the soaring harmonies found on "Friendship Bracelet." "Drone" encapsulates our ears by doing exactly as the title simply suggests. While the record takes a turn increasingly toward the experimental, it's not a complete departure for Panda Bear. There's still a taste of Animal Collective's melodic hooks on "Last Night At The Jetty," while bringing his mallet-backed synthesis to the shores on "Surfer's Hymn."
While Tomboy encourages listeners to drown in its all-encompassing layers of sound, it borders on being too much of a departure from his last effort. At times, Lennox successfully continues to push the boundaries of ambient-pop. At others, he succumbs to the weight of his somewhat ambivalent, drudging experiments. For the most part, however, Panda Bear manages to fall somewhere in between, creating a work that can be appreciated as both interesting from a compositional standpoint and enjoyable as an extension of his creative path over the past several years.
Others Tagged With