Robert Pollard Pulls a Hat-Trick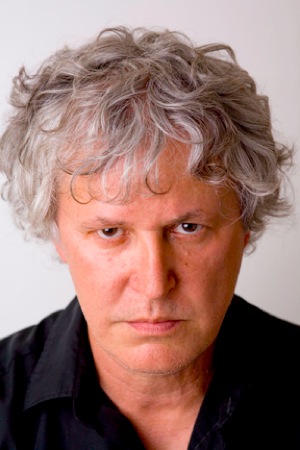 "I like fuck-ups and xenotypes," Robert Pollard says, differentiating between his own aesthetic and Lifeguards collaborator Doug Gillard's more disciplined musical approach.
Xenotypes? Don't worry, I had to look it up, too. It's "a molecular variation based on differences in structure and antigenic specificity." Hmmm. Next I had to look up "antigenic," which turned out to be "a substance that, when introduced into the body, stimulates the production of an antibody." Not many folks—even in the often-esoteric world of indie rock—can get away with this kind of diction. But from the mouth of the man who brought us the brilliant weirdness of Guided By Voices, it seems completely sincere. Normal, even.
Since last year's anticipated GBV reunion, the prolific Pollard has returned to his side projects with gusto, cranking out three brand new albums: Lifeguard's Waving at the Astronauts (with Doug Gillard), Mars Classroom's The New Theory of Everything (with Big Dipper's Gary Waleik), and a solo record called Space City Kicks (with producer/multi-instrumentalist Todd Tobias). Here's Pollard's take on each…

Lifeguards – Waving at Astronauts
"Big rock. Almost arena. Long songs with great guitar playing and fairly pompous lyrics and vocal stylings."

Download 'Paradise Is Not So Bad' or stream it here:

Mars Classroom – The New Theory of Everything
"Gary's music was similar to Doug's except a little more concise and poppier. … The music is very pretty and necessitated a more concentrated effort on my part for attention to melody."

Download 'Wish You Were Young' or stream it here:

Robert Pollard – Space City Kicks
"[For this record], I scrambled the titles of various classic rock songs in hopes that the new titles would provide inspiration. … This particular experiment happened to work, I think. The titles seem instantly familiar although not immediately traceable."

Download 'Touch Me in the Right Place at the Right Time' or stream it here:
Others Tagged With