Sony Admits Private PlayStation Network Info Has Been Compromised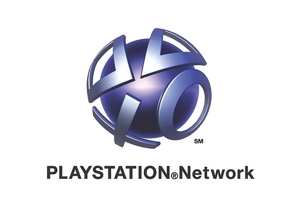 Sony has admitted via a statement that the recent PSN downtime has been linked to external intruders and that users' private personal data has been compromised—all of it.
The downtime started a week ago when PS3 owners began encountering difficulty connecting to the PSN, Sony's PS3-based online gaming portal. The PlayStation equivalent to Xbox Live, PSN is what gamers use to play PS3 titles online, download updates, and purchase DLC or digital game copies.
Several days after the initial downtime, Sony confirmed that the outage was due to external forces, (read: hackers). Speculation assumed that hacker group Anonymous was behind the outage, based upon their recent threats in response to the Sony/GeoHot situation, but the group denied responsibility. Sony still remained silent about the status of users personal information.
Today, the bad news came. Sony has admitted that users' personal data has been compromised, including name, address, email, birthdate, PSN login info/password, and possibly stored credit card information. Read the statement below:
Although we are still investigating the details of this incident, we believe that an unauthorized person has obtained the following information that you provided: name, address (city, state, zip), country, email address, birthdate, PlayStation Network/Qriocity password and login, and handle/PSN online ID. It is also possible that your profile data, including purchase history and billing address (city, state, zip), and your PlayStation Network/Qriocity password security answers may have been obtained. If you have authorized a sub-account for your dependent, the same data with respect to your dependent may have been obtained. While there is no evidence at this time that credit card data was taken, we cannot rule out the possibility. If you have provided your credit card data through PlayStation Network or Qriocity, out of an abundance of caution we are advising you that your credit card number (excluding security code) and expiration date may have been obtained.
On the upside, Sony says the PSN should be back up in the next week. Here's hoping our identities haven't been stolen by then. Read the full statement here.
Got news tips for Paste? Email news@pastemagazine.com.
Others Tagged With