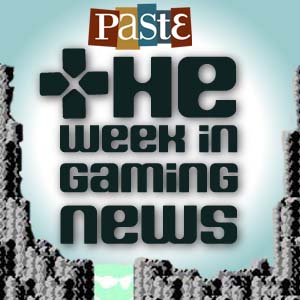 Our round-up of notable news from the world of gaming for the week of April 18th, 2011.
• Nintendo is rumored to be announcing the follow up to the Wii console at this year's E3 and a collection of potential specs for the system have surfaced.
• The Nintendo Wii has been discounted by $30.
• Capcom classic Mega Man X has arrived on the Wii's virtual console.
• Final Fantasy VI is coming to the PSN.
And from Paste's own news coverage:
• An update to Minecraft has added weather and achievements.
• Capcom has said that Resident Evil 6 will be a "complete renovation" to the zombie survival-horror franchise.
• American McGee has said that a purchase of the upcoming Alice: Madness Returns will grant gamers a copy of the original Alice game.
• Valve rewarded players of the Portal 2 ARG the Valve Complete Pack if they found all 36 potatoes.
• Uncharted 3 released a new trailer for its multiplayer.
• And finally, number eight in our games editor Kirk Hamilton's ongoing letter series with Leigh Alexander, The Final Fantasy VII Letters.
Got news tips for Paste? Email news@pastemagazine.com.
Others Tagged With