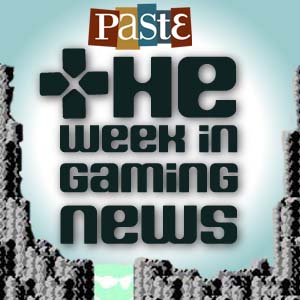 Our round-up of notable news from the world of gaming for the week of April 25th, 2011.
• A new multiplayer trailer for Firefall shows off the game's classes.
• The recent PSN breach has gained the attention of the Department of Homeland Security.
• Portal 2 is getting a batch of free DLC this summer, including both single and multiplayer maps.
• BioWare has released a video detailing the character progression of the Sith Lord for upcoming game Star Wars: The Old Republic.
• A free-to-play Marvel MMO is in development, set to enter beta in 2012.
And from Paste's own news coverage:
• The entire Bit.Trip catalog is coming to the 3DS.
• Phantasy Star Online 2 released its first gameplay trailer.
• Brink has released a series of videos detailing the basics and mechanics of the game.
• Sony has admitted that PSN users' private data has been compromised.
• Borderlands studio Gearbox helped a gamer propose.
• Nintendo officially announced that the Wii's successor would be out in 2012.
• Check out an interview with GDC game design challenge winner Jason Rohrer.
• And finally, check out Kirk Hamilton's fantastic review of Portal 2.
Got news tips for Paste? Email news@pastemagazine.com.
Others Tagged With