Titus Andronicus Didn't Enjoy Touring with The Pogues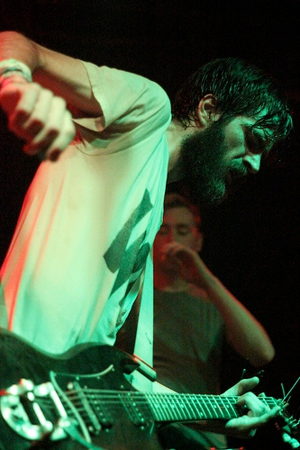 New Jersey punks Titus Andronicus recently finished up a tour last month for punk-rock legends The Pogues. But according to statements from Titus frontman Patrick Stickles, the band did not enjoy themselves very much at all.
"I hated the tour. It made me furious throughout," he told Spinner.com. "I didn't think that we were treated at all with the respect that we deserved, not even the respect as saying, 'We're an important punk band,' but respect that we're human beings."
Stickles elaborated, saying that over 10 shows throughout half of March, the Irish punk band, who were heroes to the guys of Titus, never once took the time to introduce themselves or watch any of their opening act's performances.
"The closest that we got to them was when we would have to load-out after our show so they could have a nice clear backstage area. We would be out in the alleyway, and they would pull up in their hotel shuttle bus."
"It raised a lot of questions about the intersection of punk rock and commerce," Stickles said. "It firmed or reaffirmed for us a lot of things about how we want to construct our business model as we hopefully continue to grow."
Got news tips for Paste? Email news@pastemagazine.com.
Others Tagged With