Watch a New Transformers 3: Dark Side of the Moon Trailer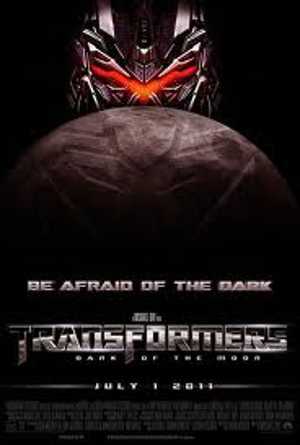 Shia LaBeouf and his mechanical, alien cohorts are back with the release of the newest trailer for Transformers 3: Dark Side of the Moon.
Director Michael Bay is best known for his heart-stopping on-screen explosions, but the final act in this trilogy looks like it's packing more than the usual.
With the fate of the world in the balance, the atmosphere is a bit more solemn and tense than in the previous films and each character appears to have been pushed to his or her limit. LaBeouf is shown brandishing a gun, Tyrese Gibson declares that it's all over, and the biggest blow is perhaps the loss of Optimus Prime.
"You may lose your faith in us, but never in yourselves," Prime says. "From here, the fight will be your own."
This ultimate battle royale is looking to be the event of the summer blockbuster season, as it's supported by a rocking soundtrack and not-at-all hurt by the absence of Megan Fox. Model Rosie Huntington-Whitely takes over the role of on-screen eye candy quite nicely.
Well done, Mr. Bay. We already anticipated an action-packed flick, but the added suspense is killing us.
Check out the trailer below:
Got news tips for Paste? Email news@pastemagazine.com.
Others Tagged With