Eddie Vedder's New Solo Album Streaming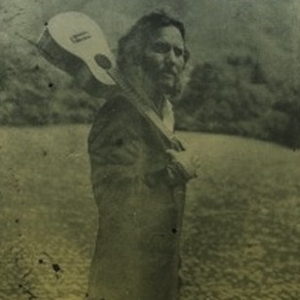 Eddie Vedder, how we've missed you. The former grunge god is back for his first album release in four years, Ukulele Songs, available for stream today over at NPR. The collection is aptly titled, since the only instruments Vedder uses throughout are a variety of different ukuleles. No two songs sound the same despite the simplicity of the instrument. With no grinding guitars or pounding drums to disguise the vocals, there isn't much room for error. The music, though vastly different from lots of Vedder's previous work, is beautiful in its subtlety.
The 16-track collection is primarily centered on Vedder's relationship with love — both good and bad. On "Sleeping By Myself," Vedder sings about a faltering relationship with a lover while soulful "More Than You Know" celebrates the growth of a new one. Cat Power makes an appearance on a cover of '20s song "Tonight You Belong to Me," and The Swell Season's Glen Hansard also guests on the album for a cover of Gram Parsons' "Sleepless Nights."
Water on the Road, a live DVD recorded at some of Vedder's solo shows, will be released at the same time as the record. Both will be available for purchase on May 31.
To stream Ukulele Songs, visit NPR here.
Got news tips for Paste? Email news@pastemagazine.com.
Others Tagged With