Common Caught in White House Controversy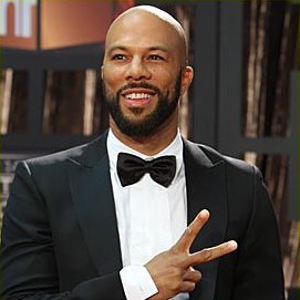 The White House has been receiving a lot of criticism from conservatives recently for inviting rapper Common to a poetry event. Fox Nation called Common a "vile rapper," referring to the purported vulgarity of his lyrics.
However, back in October 2010, Fox News was singing the rapper's praises. "Your music is very positive," reporter Jason Robinson told Common. "And you're known as the conscious rapper. How important is that to you, and how important do you think that is to our kids?"
"It is a significant role," Common replied. "I just try to show who we are as well-rounded people and I'm happy to be known as the conscious artist."
Other news outlets have spoken out in light of the recent controversy, commending Common's sensibilities. "He's not what I consider to be a 'gangsta rapper' or particularly prone to any of hip-hop's legendary excesses," writes Jason Linkins of The Huffington Post. "In fact, it was these excesses — 'poppin glocks servin rocks and hittin switches' — that Common famously criticized in perhaps his most famous song, 'I Used To Love H.E.R.'"
Watch the 2010 Fox News interview with Common below:
Got news tips for Paste? Email news@pastemagazine.com.
Others Tagged With