Gaslight Anthem Lead Singer to Release Album with Roadie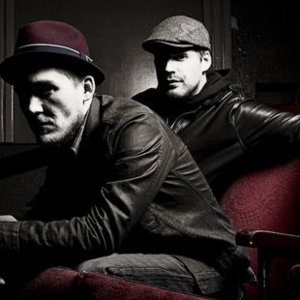 Gaslight Anthem frontman Brian Fallon has joined his former roadie Ian Perkins for a new project.
Fallon recently told Spin,
"Radical is a good way to describe the record—It's definitely out there. There are song structures, but it's not what you expect from me at all. Someone's either going to get pregnant or want to steal a car listening to this record."
They call themselves The Horrible Crows, and their new record, Elsie, gives Fallon the freedom to explore music with a new set of instrumental tools. Fallon told the magazine he's always wanted to throw strings, organs or piano on a record, and now he has that opportunity.
Fallon added that he didn't want to mess up The Gaslight Anthem's special chemistry.
"It's all about knowing your audience," he said. "When I buy a record by a band and it sounds completely different, I'm just like, 'Why didn't you change your band name?'"
Digging into a darker place, the new album channels brooding poets like Nick Cave and Tom Waits. Elsie tells stories of how Fallon coped with teenage heartbreak.
The new 12-track album will include collaborations from current Gaslight Anthem members Alex Rosamilia and Benny Horowitz.
And despite Fallon's new creative outlet, The Gaslight Anthem is still going full force with a slew of European festival dates this summer.
Got news tips for Paste? Email news@pastemagazine.com.
Others Tagged With