Kate Bush Working on New Record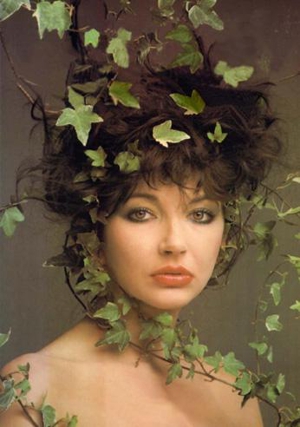 British singer-songwriter Kate Bush (perhaps best known for this gem) is working on a new album.
In an interview with BBC 6 Music, the 52-year-old artist says,
I'm working on a new record. It's all kinds of bits and pieces, really. All in different stages of work. There's always ideas buzzing around, but it's whether they actually end up materialising into a song. It's all quite an elusive process.
Her most recent album, Directors Cut, narrowly missed toppling Adele from the number one spot on the UK charts, and its sales continue to climb. In the interview, Bush also says that she's looking to more non-conventional sources of motivation for her latest LP.
I've put a packet of bone meal on my piano and it seems to be helping the sort of blossoming of the songs. I was en route to the garden and I happened to have a packet of bone meal and I just left it on the piano and it was there for a few days. Then I noticed that I'd actually written a couple of songs since it had been there, so I thought I'd just leave it there and see if it sped up the process a bit.
Got news tips for Paste? Email news@pastemagazine.com.
Others Tagged With