Liam Gallagher wants Johnny Depp to be in his Beatles Movie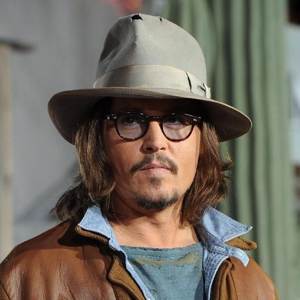 Former Oasis frontman and current Beady Eye member Liam Gallagher reportedly wants Johnny Depp to be in his new film about The Beatles. According to the Telegraph, Gallagher wants Depp to play the role of Derek Taylor, The Beatles' publicist who traveled with them on their first U.S. tour in 1964.
While Gallagher's invite may seem somewhat out of the blue, Depp and Gallagher have known each other for some time now. Depp was actually featured on Oasis' Be Here Now back in 1997. He played slide guitar on "Fade In-Out."
Gallagher's film is based on the rock history book "The Longest Cocktail Party: An Insider's Diary of The Beatles, Their Million Dollar Apple Empire and its Wild Rise and Fall." The book was penned by author Richard DiLello, who served as Taylor's assistant while he was working for The Beatles. The text is DiLello's account of the advent of the band's record company Apple Corps and the eventual breakup of The Beatles. It is a stated favorite book of both of the Gallagher brothers. In fact, Gallagher set up the production company In 1 Productions last year in order to produce this film.
Time will tell if what seems to be a pipe dream of a film will actually become a reality. With Gallagher's determination and background knowledge of the ins and outs of the music world, if it comes together, the movie is likely to be successful. Either way, it's about time for a Beatles biopic. Good luck, Liam.
Got news tips for Paste? Email news@pastemagazine.com.
Others Tagged With