PSN Update: Service Expected By May 31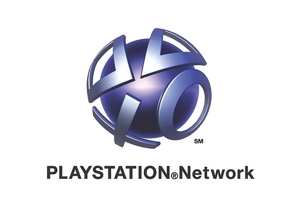 The PlayStation Network has been down for nearly three weeks now, and despite previous reports, it doesn't look to be back any time soon. Sony is currently assessing the extent of the damage and testing new security measures, but it could be as late as May 31 before regular service is restored, according to current reports.
In the meantime, people are pissed. Gamers are upset, naturally, at the loss of online gaming services, but game companies are in an even worse spot. Capcom senior VP Christian "Sven" Svensson responded to a post on the Capcom-Unity forums stating he was "frustrated and upset."
"As an executive responsible for running a business, the resulting outage obviously costing us hundreds of thousands, if not millions of dollars in revenue that were planned for within our budget," Svensson said. "These are funds we rely on to bring new games to market for our fans."
Game publisher Bethesda is in a similar bind, as their multiplayer-based FPS Brink launches tomorrow, a game intended to be played entirely online. The game still functions without a network connection, but only thrives when played with other humans rather than computer-controlled bots.
While these are legitimate concerns, lets not forget the significant data breach and compromise of personal data that caused the outage in the first place. Nobuo Kurahashi, an analyst for Mizuho Investors Securites estimated the data-breach to be costing Sony something in the vicinity of $1.25 billion in lost business so far. The company's shares have plummeted 6 percent so far, with long term repercussions still being assessed.
The main question remaining revolves around the responsibility for the attack. Sony has claimed hacker-collective Anonymous is behind the breach, but Anonymous has systematically denied any involvement in the PSN attacks. Anonymous originally took credit for their "OpSony" which was aimed at attacking Sony's corporate websites in retaliation for Sony's actions against PS3 hacker George "GeoHotz" Hotz, but they say is entirely unrelated to the PSN data breach and outage.
As always, Sony says they will share more information as it becomes available, but with the downtime stretching longer and longer—well, let's just say I'm glad my copy of Brink is on Xbox 360.
Got news tips for Paste? Email news@pastemagazine.com.
Others Tagged With