Quentin Tarantino Courting Will Smith for Django Unchained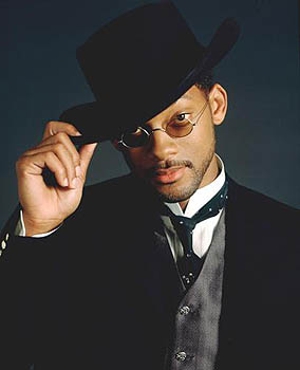 Now that Tarantino has handed in the final draft of his newest project, Django Unchained, it's time for the genre-defying director to start pinning down his cast. Tarantino reportedly has his heart set on Will Smith for the titular lead role of a badass freed slave in the American South. However, it is uncertain whether or not Smith will accept.
As The Hollywood Reporter points out, Smith is one of the top two or three box-office draws in the world, despite not having made a film since 2008's Seven Pounds. He is also notorious for the way he handles his image. This is significant because 1.) Smith would most likely be required to take a considerable paycut for the film and 2.) the story deals with issues of racism and will probably involve gratuitous violence and a laissez-faire attitude when it comes to using the N-word.
If Smith were to accept, he would portray a freed slave on a quest to save his captured wife from an evil plantation owner. Academy Award-winner Christoph Waltz has been mentioned for the role of a German bounty hunter who trains Django, and Samuel L. Jackson has been rumored to play the plantation owner's house slave.
Tarantino is aiming for a fall shoot in the South, possibly in Louisiana, but no locations have been confirmed.
Got news tips for Paste? Email news@pastemagazine.com.
Others Tagged With