R.E.M.'s Lifes Rich Pageant Getting Expanded, Remastered 25th Anniversary Release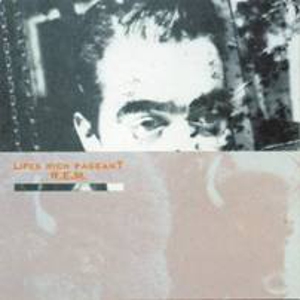 R.E.M.'s groundbreaking fourth album, Lifes Rich Pageant is set for a remastered and expanded re-release on July 12 to celebrate the album's 25th anniversary. In addition, the remastered album is to be released on 180g vinyl.
The 2-disc special edition will feature a digitally remastered version of the original album plus 19 previously unreleased demo recordings. The original album was R.E.M.'s first to be certified Gold, reaching #21 on the Billboard Top 200 chart.
"Lifes Rich Pageant is the most outward-looking record R.E.M. has made," said Anthony DeCurtis in his Rolling Stone review 25 years ago, "a worthy companion to the group's bracing live shows and its earned status as a do-it-yourself and do-it-your-way model for young American bands… For R.E.M., the underground ends here."
For more information, visit R.E.M.HQ
R.E.M.: Lifes Rich Pageant (25th Anniversary Edition) (2CD, digital)
Disc One: digitally remastered original album
1. Begin The Begin
2. These Days
3. Fall on Me
4. Cuyahoga
5. Hyena (Album Version)
6. Underneath The Bunker
7. The Flowers of Guatemala
8. I Believe
9. What If We Give It Away?
10. Just a Touch
11. Swan Swan H
12. Superman
Disc Two: The Athens Demos – all previously unreleased
(Recorded March 1986 at John Keane's Studio, Athens GA)
1. Fall On Me
2. Hyena
3. March Song (King Of Birds)
4. These Days
5. Bad Day
6. Salsa (Underneath The Bunker)
7. Swan Swan H
8. Flowers Of Guatemala
9. Begin The Begin
10. Cuyahoga
11. I Believe
12. Out Of Tune
13. Rotary Ten
14. Two Steps Onward
15. Just A Touch
16. Mystery To Me
17. Wait
18. All The Right Friends
19. Get On Their Way (What If We Give It Away)
Got news tips for Paste? Email news@pastemagazine.com.
Others Tagged With