Rilo Kiley's Pierre de Reeder Starts New Label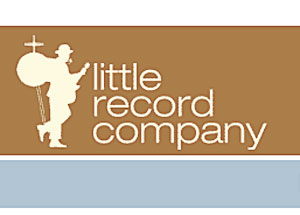 Rilo Kiley's guitarist Pierre de Reeder has started his own music label, Little Record Company.
Four new album releases (from artists Heidecker & Wood, Nik Freitas, Mike Bloom and Miracle Parade) will debut courtesy of Little Record Company between now and July.
Mike Bloom, cofounder of The Elected, is a singer and multi-instrumentalist based in Los Angeles. His debut solo album King of Circles arrives June 7.
Lo-fi Americana enthusiast Miracle Parade's latest LP Hark!…And Other Lost Transmissions comes out June 21.
Nik Freitas is a self-taught singer-songwriter, multi-instrumentalist and sound engineer. He plays every instrument on his albums, four of which have been released since 2002. The most recent release is Saturday Night Unerwater, which debuts June 7 (you can download the title track for free from his site).
Tim Heidecker, co-creator of the show Tim and Eric Awesome Show joined with Davin Wood (who composed music for the show) to form the duo Heidecker & Wood. Their first album, Starting From Nowhere hearkens to soft '70s rock and is available now.
Got news tips for Paste? Email news@pastemagazine.com.
Others Tagged With