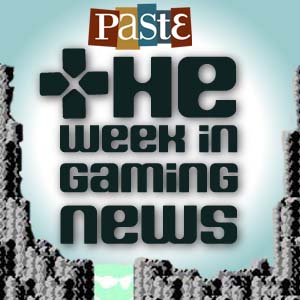 Our round-up of notable news from the world of gaming for the week of May 23rd, 2011.
• Indie darling Minecraft is coming to the handheld platforms Android and iOS. It will be released as a timed exclusive on the Xperia Play, more commonly known as the PlayStation Phone.
• David O. Russell has quit the Uncharted movie, citing creative differences as the reason for his departure. While we are sad to see the A-list director go, we hope this means the story will end up closer to the games, and not the Sopranos-style crime family he had cooked up.
• A movie is in development based on the Phoenix Wright: Ace Attorney videogame series. It is set to hit Japan in Spring 2012.
• Recent evidence has revealed that Chinese prisoners have been used for force-labor farming gold in MMO games.
• Professor Tony Attwood, an expert on Asperger's syndrome, has recommended L.A. Noire as a teaching tool for patients with Asperger's, citing the game's ability to assist in teaching patients to discern truth from deception.
• MMO Age of Conan is moving to a free-to-play business model. Anyone will be able to join the game and roam its lands, while subscribers will have access to additional premium content.
• The official Portal 2 soundtrack, Music to Test By, has been released for free on the Portal 2 website.
• A recent Sony conference call has revealed that the PlayStation 4 is currently in development.
• Splash Damage has detailed and dated the first round of Brink DLC, bringing with it a raise in the level cap, new outfits, weapon attachments, maps and abilities for each class.
And from Paste's own news coverage:
• Service to the PlayStation Network has finally been restored.
• However, a password exploit temporarily left many PSN accounts at risk.
• Sony detailed the welcome back incentives it had promised as an apology for the PSN outage.
• Four teaser trailers for Modern Warfare 3 were released.
• And finally, check out Steve Haske's review of Yar's Revenge for the Xbox Live Arcade.
Got news tips for Paste? Email news@pastemagazine.com.
Others Tagged With