Arctic Monkeys' Album Title Censored in US Stores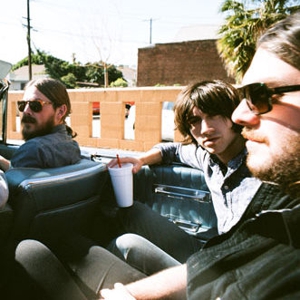 While it serves as a common expression in Britain, the title of the new Arctic Monkeys album, Suck it and See, just goes to show how even the most common phrases in pop culture can be lost in translation.
In the UK, "suck it and see" is a frequently used quip regarding boiled sweets, but the phrase hasn't traveled well. According to frontman Alex Turner, a major grocery store chain in the US has chosen to censor the title by placing a large sticker over the album's cover, citing its potential to be misinterpreted.
"They think it is rude [and] disrespectful," Turner told the Guardian. "They're putting a sticker over it in America in certain stores, big ones."
It's not the first time that a major US chain has chosen to censor an album before it hits the shelves. Wal-Mart has been a top offender, censoring releases from both Green Day and Nirvana.
You can currently stream Suck it and See via the band's website.
Got news tips for Paste? Email news@pastemagazine.com.