[E3 2011] Nintendo Unveils New Wii U Console, 3DS Games, More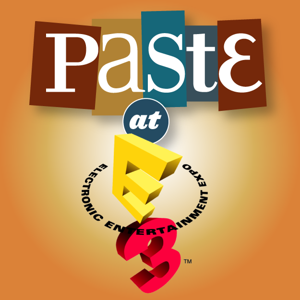 Rounding out the major E3 press conferences, Nintendo took the stage this morning to officially announce its new console. The rumor mill has been running non-stop since information about the Wii-successor "project cafe," surfaced, but until today, no hard information was known. Nintendo's conference focused on two major points, the 3DS, complete with a slew of new games, and the new console, a follow up to the Wii entitled Wii U. Check out what they had to say below:
Zelda Anniversary
The conference kicked off with the 25th anniversary celebration of The Legend of Zelda. To commemorate the occasion, Zelda creator Shigeru Miyamoto announced that various Legend of Zelda games would be coming to every Nintendo platform. Link's Awakening is being released today for the 3DS Virtual Console, next week, Ocarina of Time 3D launches for the 3DS, in September, The Legend of Zelda: Four Swords will be offered as a free download for Nintendo DSi owners and this holiday season will see the release of Skyward Sword on the Wii.

Nintendo 3DS
Nintendo President Reggie Fils-Aime announced that five core Nintendo franchises would be coming to the 3DS, in addition to many third-party developed titles.
Mario Kart
The new 3DS Mario Kart looks like a combination of the classic Mario Kart 64 formula with some of the new features seen in more recent MK titles. Races will sometimes take players into flight by way of gliders or underwater with propeller-powered racing machines. Players may build and customize their various kart options, allowing them to fit the game to their personal play-style. The game is due this holiday season.
Star Fox
Star Fox will be making his return to the skies with a formula very similar to the N64's Star Fox 64. Players will be able to use the 3DS's built in accelerometer for full tilt controls of the action if they so choose. In addition, the 3DS camera will be used to stream video of player's facial reactions during multiplayer combat. Due out this September.
Super Mario
The original Nintendo franchise will make its true 3D debut with this completely original series entry. Though many players have already experienced Mario 64 recreated on the 3DS, this will be an entirely new experience, with what looks to be a combination of 3D and 2D platforming.
Kid Icarus Uprising
Nintendo finally announced some more information about the new Kid Icarus title. The game will feature both on-land and airborne combat, with multiplayer battles of up to 3 versus 3. The game is due sometime in 2011.
Luigi's Mansion 2
The follow up to the Gamecube's launch title, Luigi's Mansion 2 gives Mario's younger brother his trusty vacuum back, sending him into several new mansions to track down and capture ghosts.
A number of additional titles were not mentioned in the press conference, but are still being featured at E3. Check out their trailers below:
Paper Mario 3DS
Animal Crossing
Picture Lives!
The Rolling Western
Additional Third-Party Titles:
Resident Evil: The Mercenaries 3D
Resident Evil: Revelations
Driver Renegade
Mario and Sonic at the London 2012 Olympic Games
Cave Story 3D
Metal Gear Solid: Snake Eater 3D
Ace Combat 3D
Tetris
Pacman + Galaga Collection
Tekken 3D
Nintendo Wii U
The big announcement of Nintendo's conference was that of their new console, the Wii U. What we have come to know as "Project Cafe," the Wii U is the official successor to the Wii. Official hardware specs are still mostly unknown, aside from that it will be in HD, but the system's main selling point is its new controller.
The Wii U controller is a marriage of the three controller options currently available. A standard, two-stick gamepad, a touchpad and remote-based motion control. The Wii U controller has two analog circles, a traditional D-Pad, standard ABXY face buttons, L, R, LZ and LR trigger and shoulder bumpers and, most importantly, a 6.2" touch panel display in the center. Additional features include a built-in accelerometer, front-facing camera, speakers and microphone.
The touchpad display can be used for a number of features in upcoming games. Firstly, it can function similar to the bottom touchscreen gamers are familiar with from the Nintendo DS. However, with the Wii U, players may eschew the TV completely, bringing the entire game to the display in their hands, having it function essentially as a handheld console. Nintendo was quick to make clear though that this is not a portable device. From what I can tell, the system must remain within range of the stationary console, much like a standard wireless controller.
Games
Nintendo only announced two full first-party titles coming to the Wii U, however they have a number of tech-demo games available for play on the show floor. They reassured the audience that these were merely demo games to show off the system's features, not build copies of future games. However, two full first-party games were announced:
Super Smash Brothers
A new Smash Brothers will be coming to both the 3DS and the Wii U. If I understand correctly, they will be the same game, and will be playable with each other cross-platform.
Lego: City Stories
Another entry in the popular Lego game franchise.
Third-Party Games
A number of third-party games were announced via a video montage. They are as follows:
Darksiders II
Batman: Arkham City
Assassin's Creed
Dirt
Aliens: Colonial Marines
Ghost Recon Online
Metro Last Light
Tekken
Ninja Gaiden 3: Razor's Edge
In addition, EA shortly took the stage to say they were pleased to have their popular franchises coming to the Wii U, including:
Battlefield
FIFA
Madden
Harry Potter
And many more.
No word yet on pricing or even specific hardware information about the Wii U, but it is due sometime in 2012.
Our Senior Games Editor Kirk Hamilton was on site for the Nintendo conference. You can follow him on Twitter for up-to-the-minute coverage. Here are his impressions:
Nintendo's presser was a bit of a puzzler for me – big on nostalgia and charm, but light on substantive news, particularly in the software front. With the exception of Luigi's Mansion, the 3DS lineup was basically the same games they announced last year, and their third-party handheld lineup was uninspiring as well.
In terms of the "Big Three horse-race," there is simply no way not to view the 3DS's paltry software list in terms of the flood of titles announced last night for the Sony Vita. The fact that Sony's handheld will match the 3DS's $249 pricetag furtherers the perception that Sony has scored a major win against their longtime handheld rival.
Of course, both companies share a common enemy in Apple, whose less-expensive, more approachable App Store offerings should continue to grab dollars that would have been spent on PSP and DS games last generation.
Nintendo's big hardware announcement was the Wii U, a name that I actually kind of like. I think that's because it reminds me of the "Weiroo," a race of winged monsters from the Edgar Rice Burroughs novel "The Land That Time Forgot." I might not be spelling that correctly, it might be Weir-u. [editor's note: it's Wieroo.]
Um, anyway. The Wii U controller has a neat-looking built-in screen, and folks I've talked to who have used it seem to be on board with the two-screen setup. With the DS, Nintendo showed how fun a dedicated touchscreen can make gaming, so I do think they'll come out with some pretty cool first-party games for the system. Plus, a Nintendo console with the horsepower to run third-party multiplatform games will be a great financial boon for the company. But I have to wonder how many people who upgrade from the Wii won't already have either a PS3 or an Xbox 360 by 2012.
So like I said, I didn't really know what to make of Nintendo's press conference. It wasn't quite as thin as Microsoft's, but it didn't match the exciting announcements or reveals that Sony brought last night. More than anything, Nintendo didn't give me the sense that they have any kind of response to Sony's Vita onslaught.
Got news tips for Paste? Email news@pastemagazine.com.
Others Tagged With