Indie Game: The Movie: The Trailer (And The Kickstarter Campaign)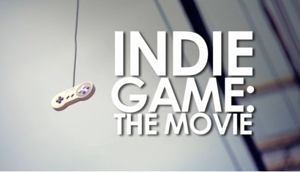 Indie Game: The Movie is a feature-length documentary about videogames and the people who make them. Created by James Swirsky and Lisanne Pajot, IGTM tells the story of four indie developers as they work to release their games to the world.
"The film tells the emotional story of a two-man team, Edmund McMillen and Tommy Refenes, as they craft and release their first major game for Xbox, Super Meat Boy. It follows Phil Fish, the creator of the highly- anticipated game, Fez, as he shows it for the first time in four years at the giant gaming expo, PAX EAST. And, the film tells behind-the-scenes story an independent designer, Jonathan Blow, who made one of highest-rated video games of all-time, Braid."
The project is now in its final stage of development, and the filmmakers are reaching out to the gaming community to help it come to fruition. A Kickstarter campaign was launched today; as of this writing, more than $24,000 of the target $35,000 has been pledged.
Check out the film's trailer below:
Indie Game: The Movie Official Trailer from IndieGame: The Movie on Vimeo.
Got news tips for Paste? Email news@pastemagazine.com.
Others Tagged With