New Drug Might Prevent Hearing Loss From Loud Music?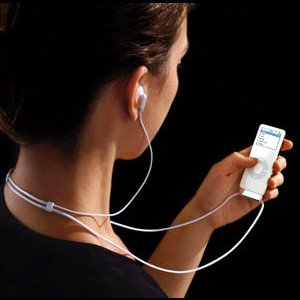 Good news, music lovers: you might be able to keep on rockin' long into old age with your hearing still intact.
Sound Pharmaceuticals is recruiting for a clinical trial that will test a new drug, SPI-1005, that is supposed to prevent hearing loss caused by loud music.
The company said that exposure to loud music or noise can cause temporary or permanent auditory threshold shifts (TTS or PTS), and in some people, repeated TTS can cause permanent hearing damage.
According to a study reported by Sound Pharmaceuticals, hearing loss has increased by 30 percent among those ages 12-19 between 1994 and 2006 , and now one out of every five teenagers has hearing loss of at least 16 decibels.
The company will have young, willing participants listen to music on an mp3 player of sorts. Half of the testing group will be given a placebo, and the other half will take SPI-1005. Apparently, the drug contains ebselen, a molecule that imitates Glutathione Peroxidase, an enzyme that protects the ear from loud noises.
"The goal of this clinical trial is to determine if SPI-1005 can prevent the TTS induced by an environmentally relevant exposure to sound," said Dr. Jonathan Kil, President and CEO.
Sound Pharmaceuticals claims that in past studies, the drug improved the function of auditory hair cells and prevented TTS.
The company's goal is to be the first pharmaceutical to group to create hearing loss drugs.
Got news tips for Paste? Email news@pastemagazine.com.
Others Tagged With