The Coen Brothers Tap New York Folk Scene For Next Film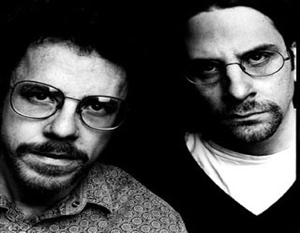 Earlier this month, the Coen brothers told an audience at New York's Lincoln Center that their next film would be music-related, but the duo responsible for quirky flicks including Fargo and last year's True Grit didn't offer any specifics.
Now, the LA Times is reporting that the project will take place in Greenwich Village's blossoming folk scene during the mid-20th century. A source close to the film's development says that the script is loosely based on the life of Dave Van Ronk, a legendary musician who was highly influential during the days when an impressive roster of young musicians, including Bob Dylan and Joni Mitchell, got their start in neighborhood coffee houses.
Three years after his death in 2002 at the age of 66, Van Ronk published a posthumous memoir called The Mayor of MacDougal Street_, which is rumored to be incorporated into the film.
At their Lincoln Center talk, the Coens compared the new movie to Margot at the Wedding and explained that they also expected the film to feature musical performances saying, "We're working on a movie now that has music in it [that's] pretty much all performed live, single instrument."
Got news tips for Paste? Email news@pastemagazine.com.