The Vaccines: What Did You Expect From The Vaccines?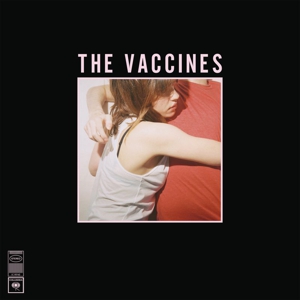 The term "derivative" usually carries a negative connotation in the forever-evolving music industry, but it's not necessarily a bad thing when it comes to The Vaccines. While the British buzz band undoubtedly wears its influences on its sleeve, it's the kind of overt practice here that makes you celebrate the bands they draw inspiration from rather than cringe at the recreation of older sounds. That's the overarching theme of their debut album What Did You Expect From The Vaccines?—a collection of songs emerging as slightly kitschy, largely catchy and entirely enjoyable.
Often bands that come so close to recreating their influences run the risk of regurgitating lesser forms of their predecessors' works, but that's not the case with The Vaccines. They may not be entirely original, granted, but they do it well and provide just enough of a fresh take to create a compelling record. "If You Wanna" is an addictive power-pop display blending bits of late '70s punk with the garage rock resurgence of the past decade. "Post Break-Up Sex" takes a chapter from Interpol's book, while "Under Your Thumb" could easily masquerade as a new single from The Strokes.
It's The Vaccines' two shortest tracks, however, that showcase what this band is all about. Both "Wreckin' Bar (Ra Ra Ra)" and "Norgaard" clock in under two minutes, packing in a ferocity and reckless abandon akin to that of The Ramones in their heyday. Both songs are short and simple, taking a no-holds-barred approach that today's rock needs a whole lot more of. If you're expecting anything groundbreaking from The Vaccines, you'll be disappointed. But if you can get past the unoriginality, this record is a no-brainer to enjoy.
Others Tagged With