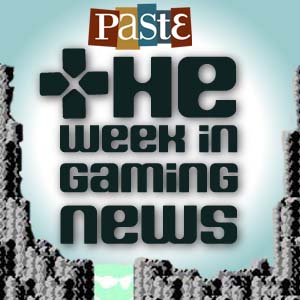 Our round-up of notable news from the world of gaming for the week of June 13, 2011.
• Among the slew of new information coming from E3 last week, an awesome new trailer for BioShock Infinite highlights the two factions that are at war aboard the flying metropolis of Columbia.
• EA has announced that the pre-order exclusive "Physical Warfare" DLC pack for Battlefield 3 will eventually be released for free.
• Redbox has officially begun renting videogames for $2 per night.
• Valve has announced that it is holding a music video contest for The National's song "Exile Vilify" which appeared in Portal 2. Full contest information can be found here.
• Some hardware specifications have become known about the Wii U. It reportedly has a last-gen Radeon graphics card inside it, but is more powerful than the PS3 and Xbox 360.
• EA has plans to open up a physical retail store dedicated to EA Sports titles.
• Peter Molyneux has apologized for the misleading Fable: The Journey E3 demo, stating that the game is "definitely not on-rails".
• Hacker collective Lulzsec has attacked a string of websites and servers, including the Escapist, EVE Online and Minecraft, and compromised a number of email accounts. As always, people are encouraged to change their account passwords across all systems.
And from Paste's own news coverage:
• We spoke to American McGee about the newly-released Alice: Madness Returns.
Got news tips for Paste? Email news@pastemagazine.com.
Others Tagged With