Cults to Release Rap Mixtape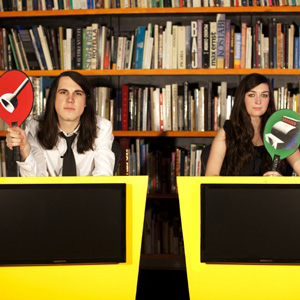 With an incredibly successful debut album out of the way, indie pop phenom Cults are taking their production skills to the streets. The group told Spinner that they were planning to work on a hip-hop remix of their self-titled debut.
Brian Oblivion spoke about the project.
"We're working on a hip-hop mixtape of the album—changing all the songs up and getting up-and-coming rappers, guys like Freddie Gibbs and Lil B and stuff," Oblivion said. "So, that's going to be really exciting."
The duo told Spinner that they plan to have complete control over the remix process and put together the whole thing themselves. We hope this means Jay-Z will be dropping some verses over the sultry licks of "Go Outside" and Gucci Mane will go berserk over "Oh My God."
Got news tips for Paste? Email news@pastemagazine.com.