Watch a New Video from Handsome Furs
[WARNING: NSFW]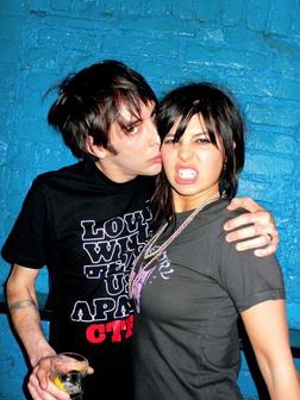 The video for Handsome Furs' "What About Us" contains nudity—lots of nudity.
The clip's director, Scott Coffee, who has lent his talents to the Furs' sister group, Wolf Parade, says the video's controversial shots were inspired by his distaste for the growing use of censorship. In a recent interview with Stereogum, Coffee says,
I'm totally fascinated with this. Censorship seems especially arcane and absurd. We're surrounded by this constant orgy of commercial logos and draconian copyright laws, but a naked body is dirty and somehow threatening and offensive — that's obscene. We're a nation of prudes conversely wallowing in pornography. I wanted to make the diametric opposite of porn. What is that? Intimacy. I think. Real feeling. We live in a world where that seems transgressive now. That's really, ultimately, what this video and record is about to me. That's fucked. Let's fuck.
Coffee's finished product is a collection of eerily shot, but beautifully constructed, clips that seductively capture both male and female nudity. The contrast of rich colors and the brazen nature of Coffee's subject matter suits the track's pulsing synths and singer Dan Boeckner's haunting vocals.
You can watch the video, which is very NSFW, below.
Handsome Furs – "What About Us" from stereogum on Vimeo.
Got news tips for Paste? Email news@pastemagazine.com.
Others Tagged With