Read Billy Corgan's Mission Statement for His Job at a Wrestling Company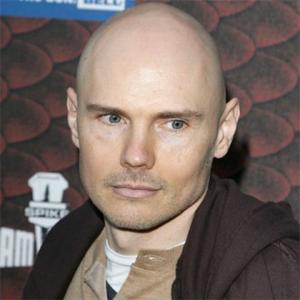 If you follow Smashing Pumpkins' Billy Corgan on Twitter, you already know the guy is a huge wrestling fan. With half of Corgan's tweets dedicated to Pumpkins' news and the other half an open discussion on wrestling, it's no surprise to hear that he's taking steps to get involved with the sport. The singer pointed out that he is now the creative director with the wrestling promotional company Resistance Pro, and he linked to this mission statement on Twitter.
Corgan said in the statement that his job as creative director will be to "write the angles and set the tone for the future vision of the company."
"I believe I bring to the table a unique set of experiences from the music business that translate to how to engage a fan's deeper interest, whether it be in the ring or hopefully one day on television," Corgan said in the statement. "I want Resistance Pro to embrace what's great about the traditional values in the wrestling business, that can at the end of the day provide everyone involved with the a great opportunity for success, while not being shy about being at the forefront of where professional wrestling is headed into the 21st century."
Corgan also made an appearance to support the Chicago Concussion Coalition on Monday, an organization whose goal is to protect student athletes against concussions.
"I was a student athlete as well, and I know what it feels like for a coach to tell you to get back in there, even when you're hurt," Corgan said. "I was concussed many times as a child."
Got news tips for Paste? Email news@pastemagazine.com.
Others Tagged With