Copyright Provision Could Put Rights Back into Musicians' Hands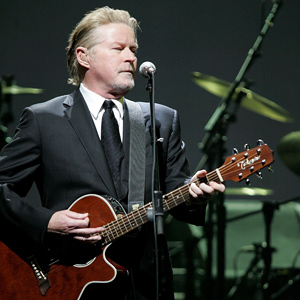 Plenty of artists have been taking advantage of the Internet in efforts to establish artistic freedom from record labels. But as the New York Times reports, a provision of U.S. copyright law from the 1970s could be returning thousands of master recordings back into the hands of the musicians that produced them:
When copyright law was revised in the mid-1970s, musicians, like creators of other works of art, were granted 'termination rights,' which allow them to regain control of their work after 35 years, so long as they apply at least two years in advance. Recordings from 1978 are the first to fall under the purview of the law, but in a matter of months, hits from 1979, like 'The Long Run' by the Eagles and 'Bad Girls' by Donna Summer, will be in the same situation — and then, as the calendar advances, every other master recording once it reaches the 35-year mark.
If artists are able to take advantage of these termination rights, some experts, including the Eagles' Don Henley, expect the results to be devastating for labels:
"In terms of all those big acts you name, the recording industry has made a gazillion dollars on those masters, more than the artists have," Henley told the paper. "So there's an issue of parity here, of fairness. This is a bone of contention, and it's going to get more contentious in the next couple of years."
The New York Times also reports that it's hard to tell the outcome of these cases. Only one "significant ruling" was made on the copyright issue—which focused on five of Bob Marley's albums, all released before the provision went into effect—where a federal district court ruled in favor of Universal Music.
Got news tips for Paste? Email news@pastemagazine.com.
Others Tagged With