GameStop Takes Deus Ex Off Shelves Due To Coupon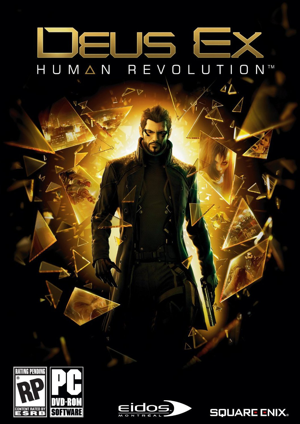 When Square Enix released the newest game in their Deus Ex franchise, Deus Ex: Human Revolution, they included a code for a free copy of the game on the OnLive streaming game service. What Square Enix didn't expect was for GameStop to open new copies of their PC version and take the coupons out, then sell the product as new to their customers without them knowing.
The video game retailer recently released plans for their own online gaming service. The streaming service is in development their Spawn Labs Cloud Gaming Division. According to a press release sent around to GameStop stores, employees were told to instead pull all copies of the PC game off shelves to be returned to Square Enix.
GameStop recently commented on the controversy on their Facebook page: "Regarding the Deus Ex OnLive Codes: GameStop's policy is that we do not promote competitive services without a formal partnership. Square Enix packed a competitor's coupon within the PC version of Deus Ex: Human Revolution without our prior knowledge and we did pull these coupons."
Square Enix also recently responded to the problem: "GameStop was not made aware of this inclusion and Square Enix respects the right of GameStop to have final say over the contents of products it sells and to adjust them where they see fit in accordance with their policies."
Got news tips for Paste? Email news@pastemagazine.com.
Others Tagged With