Lil Wayne's Tha Carter IV to Drop Sunday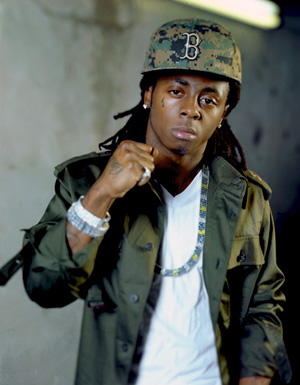 The rate at which Lil Wayne records and releases music can be downright dizzying to keep pace with, but the diminutive superstar rapper isn't the least bit worried about oversaturating himself. Indeed, there's a method to his madness: This way, he can maintain a constant presence on the charts, and the buzz never subsides.
As if a recent flurry of seven successful singles and a wholly unrelated mixtape weren't enough new music to satisfy Lil Wayne, keep in mind his new full-length, Tha Carter IV, is slated for release this Sunday. Of course, Weezy couldn't resist offering fans a sneak peek: Yesterday a new track featuring Drake and Jadakiss entitled "It's Good" began circulating around the interwebs, as first reported by HipHopDX. Rumor has it that the song will be included on Tha Carter IV.
Speaking of rumors, the content of "It's Good"'s third verse is largely believed to be a swipe at Jay-Z. It was likely included by Lil Wayne as a means of revenge for Jay's alleged diss toward him on "H.A.M.", a track recorded in collaboration with Kanye West earlier this year.
Lil Wayne had previously stated he didn't want to start a genuine feud but would "capitalize and play off of it." But the jury's out on whether his new song's lyrical content is merely playing off it or goading Jay-Z to bring it. It includes acerbic couplets like "I got ya baby money / Kidnap your bitch, get that 'how much you love your lady' money."
Regardless of his intention, one thing is certain: Weezy will reap plenty of publicity from this in the near future.
Got news tips for Paste? Email news@pastemagazine.com.