New Sarah Silverman Sitcom Sparks Bidding War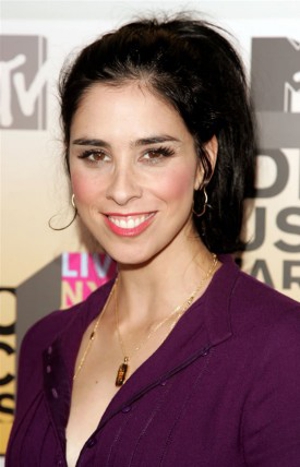 Using "sitcom" and "Sarah Silverman" in the same sentence used to send chills down studio head's spines. Her short-lived Comedy Central program received critical acclaim and decent viewership during its three season run, but as time passed so did interest in the crude program. Eventually it cost more to produce than it brought in. Now the star has sparked a bidding war between ABC, FOX and NBC. Like The Sarah Silverman Program the new project would also star Silverman as a character based off of her real life, this time readjusting to single life after the end of a decade-long relationship.
More interesting than Silverman coming back to television is that Ron Howard is on board as executive producer and is considering the show his "pet project." Howard has attended every pitch meeting along with Silverman; the last time he was a part of a show this heavily was Arrested Development, which won an Emmy for Best Comedy Series before being prematurely cancelled.
Though CBS has yet to hear the pitch, the show has already received major commitments from ABC and NBC, while FOX is interested, but perhaps not as committed as the other two. NBC, however, has a similar new show premiering this fall called Whitney. With time being this close to season premieres, it is likely that the show would be slated for next year, or perhaps a mid-season replacement.
Got news tips for Paste? Email news@pastemagazine.com.
Others Tagged With