Ridley Scott Will Be Returning To Blade Runner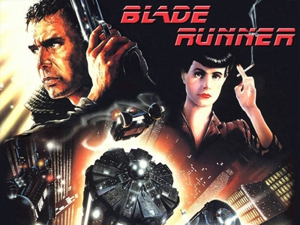 After much speculation, according to Deadline, Ridley Scott will be returning to an update of the 1982 cult classic as both director and producer. Although it did not originally fare well at the box office or the award ceremonies, Blade Runner is now considered to be a groundbreaking science fiction film that went on to inspire entire sub-genres, including cyberpunk and future-noir.
While it is unknown whether or not the upcoming film will be a prequel or a sequel, fans are already divided over whether or not they are happy about the idea of tampering with the film's beloved story and universe. While the original film was based on Philip K. Dick's novel Do Androids Dream of Electric Sheep?, they are reportedly still looking for a screenwriter (as Philip K. Dick did not write any prequels or sequels). Interestingly enough, however, an author and friend of the original author named K.W. Jeter wrote three sequel novels that tie the original novel and the film together more in the mid-90s (although none were received very highly).
No production dates or casting announcements have been made as of yet.
Got news tips for Paste? Email news@pastemagazine.com.
Others Tagged With