Sony to Relaunch PlayStation "Home" Service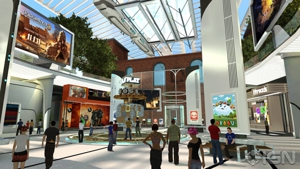 Sony announced today that the ambitious social networking hub for the PlayStation Network, "Home," will be getting a complete makeover in the fall. According to IGN, while the company has previously strongly encouraged people to use the service, they are now admitting that they made some mistakes.
The new relaunch of "Home" will feature a redesigned hub world where users will have more games and activities to participate in. This new "Hub" world will five distinct areas, each giving gamers theme-based environments and connecting them to related games to play including an "Action District" and a waterfront boardwalk area called "Pier Park."
The announcement comes fresh off the heels of the recent PlayStation 3 price drops, which are predicted to raise sales 40 to 60 percent in September.
Got news tips for Paste? Email news@pastemagazine.com.