British Record Stores Still Fighting Licensing Fees For In-Store Music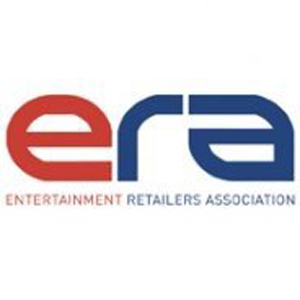 What if you couldn't advertise the product you were trying to sell within your own store without paying a fee? Digital Music News reported yesterday that this is still the case for British record stores, who have to pay license fees to play music. And retailers are trying to fight back.
In a speech to members of the U.K.-based Entertainment Retail Association, ERA president Paul Quirk spoke out against organizations including PRS and PPL, both U.K. licensing companies, for pursuing record stores for licensing fees to play music within their stores.
"We're not the enemy," Quirk said in his speech. "We are the way they make money."
Quirk's ultimate frustration is this: Record stores are trying to sell the very music that organizations like PRS and PPL are licensing. You can read Quirk's speech here. A request for a comment from PRS was not immediately returned.
While this isn't an issue that's present in the U.S., it has been in the past. BMI, one of the largest music licensing companies in the U.S., requires that all locations that play licensed music have a license to do so. The in-store music could be considered a "public performance" of music, which is defined by BMI's website as "any music played outside a normal circle of friends and family."
And the consequences can be devastating. WRAL, a TV station in Raleigh, N.C., reported in August that a restaurant called Fosters went out of business shortly after it was sued by BMI for not paying licensing fees for four "illegally played" songs. In court documents, BMI said they called the restaurant 56 times and mailed 29 letters to urge them to purchase a license.
Eric Levin, co-founder of Record Store Day, the founder of the Alliance of Independent Media Stores and owner of Criminal Records, says that it's an issue he fought against for almost a decade in the U.S. With the help of Levin and the trade organization National Association of Recording Merchandisers, U.S. record stores got a blanket statement and agreement that made buying a license unnecessary for record stores to play music.
"A lot of U.S. record stores were constantly getting the shake down," Levin said in an email, and later added: "I'm available for counsel 24/7 if anybody (in the U.K.) needs my help."
In 2010, Jim Donio, president of NARM, released this statement that Levin said was the beginning of the end of the phone and mail contacting of record stores in the U.S. from publishing companies.
"This morning I received a call from (NARM Legal Counsel John Mitchell) advising me that effectively immediately ASCAP is issuing a communication to all of its sales personnel clarifying the matter and stating explicitly that they are to cease any and all efforts to collect these fees from retailers.
"I am so pleased that NARM was able to play a role in helping to address this important matter, and we will be sending a message to all of our independent retail members shortly."
Got news tips for Paste? Email news@pastemagazine.com.
Others Tagged With