Chuck Ragan: Covering Ground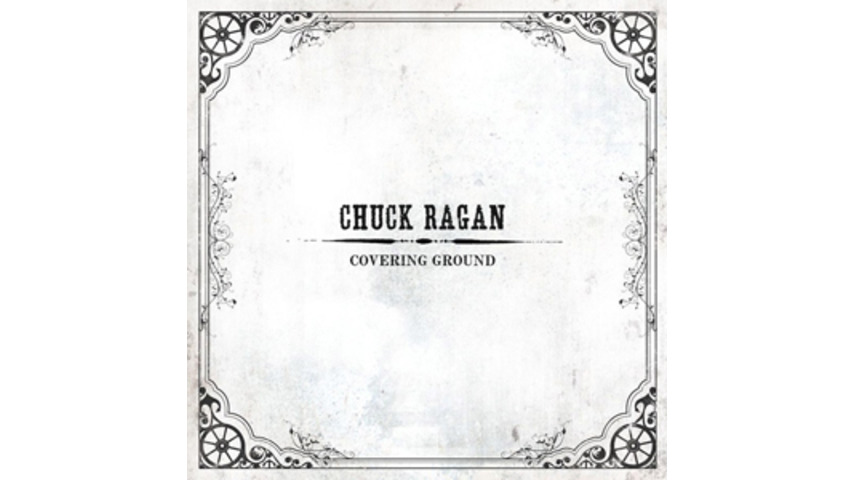 What is it about punk and hardcore-rooted guys' desire to play in an acoustic side project? Dallas Green played as City and Colour while he was in Alexisonfire, Thrice's Dustin Kensrue has his acoustic thing, and Hot Water Music's Chuck Ragan is putting out his third acoustic solo album. With all the one-off albums and halfhearted acoustic songwriting, it can be hard to tell which Martin-gripping, tattooed guy is doing it for real and who isn't.
With his latest album, Covering Ground, Ragan is making a respectable case that he's the real deal. Ragan still plays with the intensity and heart of a guy that's spent a decade and a half cutting his teeth with Florida punks Hot Water Music. And his roots are fully exposed on "Wish on the Moon" and "You Get What You Give," with lines delivered by vocal cords that have been shredded, healed and shredded again on tour.
If you listen to the album out of the context of Ragan's past, it is more akin to Bruce Springsteen than late '90s emo-punk. Covering Ground is consistent in its Boss-like grandeur without exploiting booming drums and saxophones. Instead, the intensity of the album comes from Ragan alone, with his louder-than-loud voice doing most of the heavy lifting. Recorded at Blind Melon-producer Chris Thorn's studio, the sounds mix nicely by highlighting Ragan's voice without letting it overpower the sparse, tight fiddling and standup bass.
Ragan admits on his website that a lot of Covering Ground was inspired by life on the road. And for an artist who's undoubtedly earned the right to write some road songs, Ragan's "road songs" get kind of hokey. With his gritty vocals and an uncommon level of energy for a singer/songwriter, tracks like "Nomad By Fate" seem hard to relate to. The lines that are probably liberating for Ragan to sing could leave audiences wondering what's got the guy so mad with his gnarled, hoarse bravado emoting "I'm comin' home" over and over again.
But that's not to say that Ragan isn't doing something interesting. His take on folk music is energetic and refreshing without leaving the listener wondering if his approach is genuine. Covering Ground is an accessible, listenable peek into Ragan's vision of acoustic music, and it will appeal to the punks and the folkies alike.
Others Tagged With